The Willis / Williams cousins and connections
including the Robinsons, Dorsets, Clarks, Webbs, Bevis, Hockleys and many others
This section contains the genealogies of a remarkable set of cousins who still try to get together every year and have been doing so since the late 1960's. Originally it was just the first cousins who met, often twice a year. Latterly this was extended to their children and connections. A wider group of Bandys have joined the party since 2015. These reunions were organised initially by Ron Dorset and Peter Robinson, sadly both of these family stalwarts are no longer with us. The last reunion took place in September 2019, organised by the late Peter Robinson's children, around 50 people attended. Hopefully someone will send me a photo to include here
The two London families involved are the seven brothers and sisters of FRANK WILLIS (1900-1964) and the ten surviving brothers and sisters of his wife HILDA ALICE WILLIAMS (1902-2003) who married in 1923. The connection to the Bandys is the marriage of one of the cousins to Derek Bandy.
The genealogy here contains what we currently know about the families of all of these cousins, their ancestors and descendants. mention of living people is, of course, excluded, although they may appear in the many photos on this section of the site. This section was created with the help of many mambers of the families who supplied information, anecdotes and photos. Unlike many genealogies published on the web this set of data has been carefully researched and the original sources quoted and referred. This research was done by Sarah Smethem, Alan Williams and Derek Bandy.
What we need now is more photos and more details to be added. You know where to send them! . My thanks to all of them for their help and support.

Derek Bandy,
Member of the Society of Genealogists since 1976
Member 3849 of the Guild of One-Name Studies
The Bandy One-Name Study: http://www.bandye.org
The Bandy y-DNA Project: http://www.familytreedna.com/public/bandy/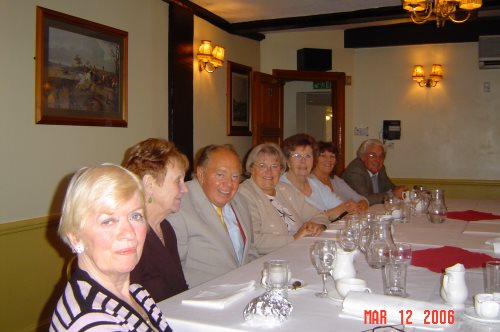 one of the cousins lunches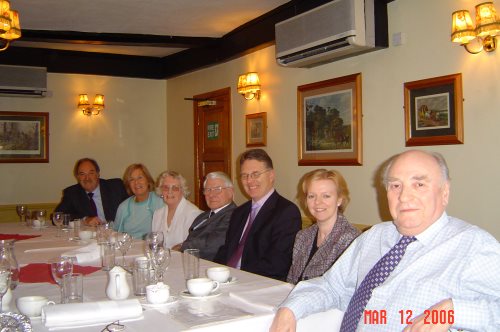 the other side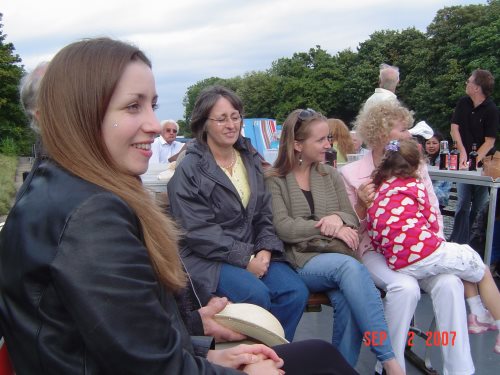 and on a boat trip on the Thames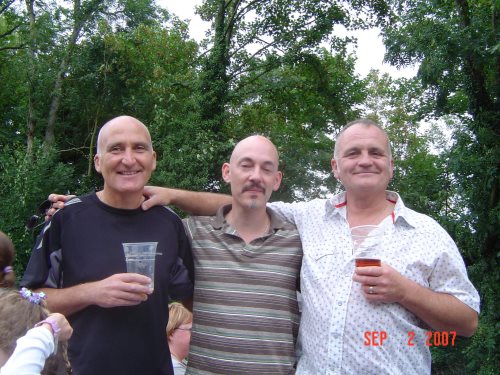 and also on a boat trip on the Thames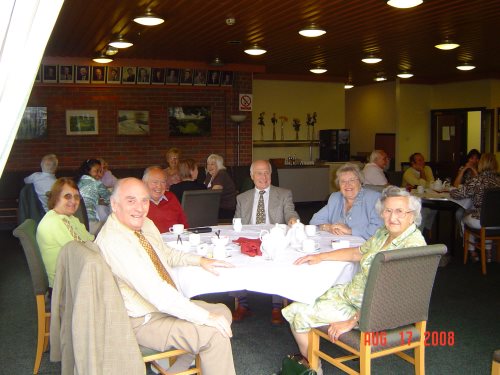 cousins lunch in the Golf Club